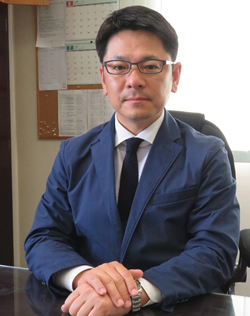 On July 2, 2017, Daido Machinery Corporation celebrated its 70th anniversary. After overcoming many challenges since the company was founded, we offer our deepest gratitude for the support from our clients and customers for helping us arrive to where we are now.
Ever since the company was established in 1947 as an industrial pump manufacturer, we have challenged ourselves with various types of fluids and have accomplished countless achievements under tough conditions.
In addition, for over 50 years we have always stood in our customers' side and worked to provide pumps that were not only durable, but also easy to use and versatile for a wide range of applications.
In recent years, interest towards environmental issues have increased, and we wish to contribute to preserving our planet by taking into consideration the energy required to produce and transport our products and creating durable pumps with long lifespans.
In terms of running costs and maintenance costs, our products also contribute to generating profits for our customers due to a reduction in total life costs.
Overseas, we are currently deploying a 100% owned local subsidiary in Shanghai, a representative office in Thailand, and 14 additional distributors, and we have reached a 50% usage rate abroad.
We will continue to work even harder to provide high-quality products and after-service support, so we appreciate your warm support.
President & CEO Ryuichiro Ota